Currently used gloves in the industry. In addition to the purified material, the purified material needs to be regenerated by regeneration after adsorbing saturation, and the purified material needs to be regenerated to restore its activity, so that it re-has an oxygen-removable oxygen function. At present, some manufacturers in the industry are more frequent, in addition to the sealing, the regeneration process of purifying materials, the structure of the purification column is unreasonable, and the high-diaram is not designed, and the transfusion gas flow control is not scientific. Each restore regeneration is not completely equal.
Therefore, it is necessary to seek an excellent glove box purification system that makes it more uniform when the purification material is heated in the regeneration process, and the reduction is more thorough, and the improvement of purification and regeneration system is an urgent need to solve the entire industry.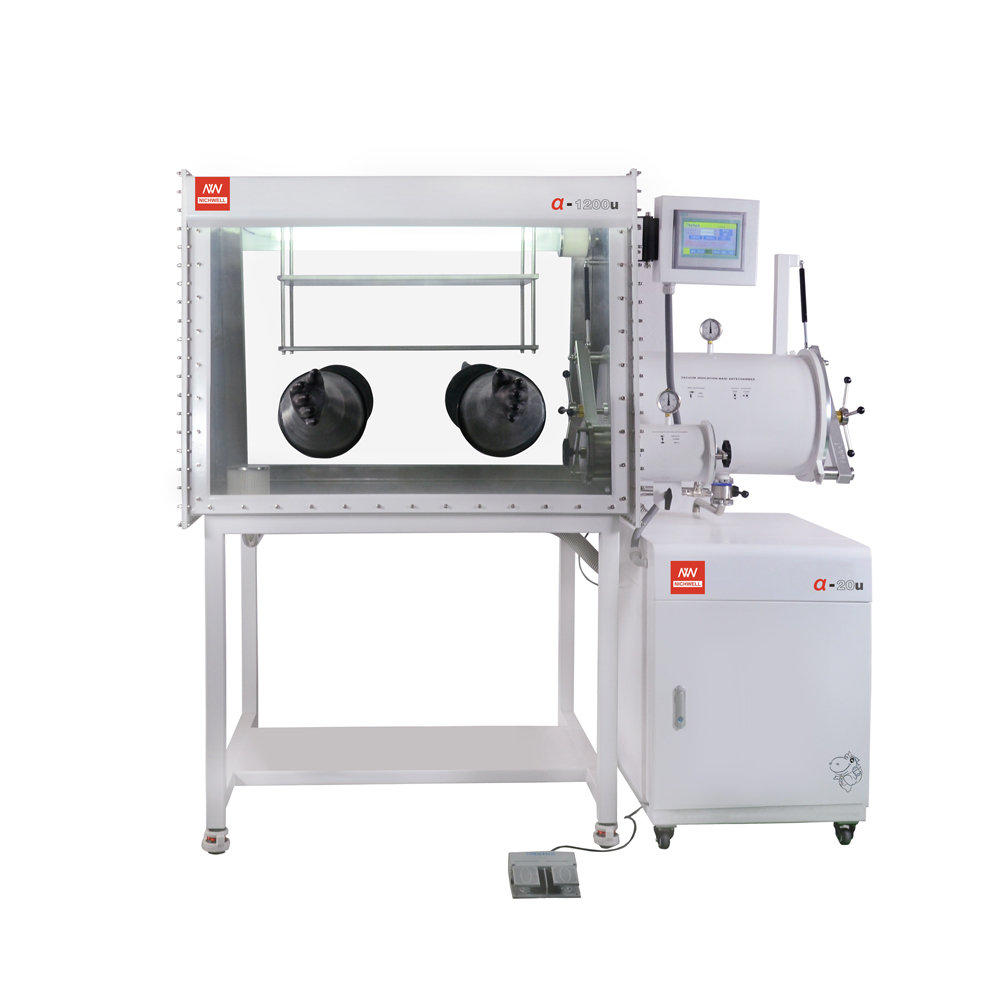 In order to overcome the above difficulties, there is provided a glove box with purification system, the purification and regeneration effect is good, the utilization of purification materials is high, the Etelux gas purification glove box is different from the reduction gas consumption in different stages, through the PLC program Automatic control time, adjusting gas flow automatic control. The glove box gas purification system enhances the utilization of purification materials, improves the number of uses of the glove box purging, and reduces the frequency of the purified column reduction.