Regenerate
1) Regeneration gas: mixture of hydrogen and inert gas (hydrogen accounts for 5% - 10%)
2) Quantity: 40MPa for 40L gas cylinder
3) Regeneration gas pressure: 0.05Mpa (under the condition of 0.05Mpa, the gas consumption per half an hour is 1.5MPa drop of cylinder pressure. If it is more than 1.5MPa, the pressure in the schedule of pressure reducing valve shall be reduced; if it is less than 1.5MPa, the pressure in the schedule of pressure reducing valve shall be increased)
4) Process: 3 hours heating - 3 hours heating and ventilation - 3 hours vacuumizing - 1 hour filling - 10 hours cooling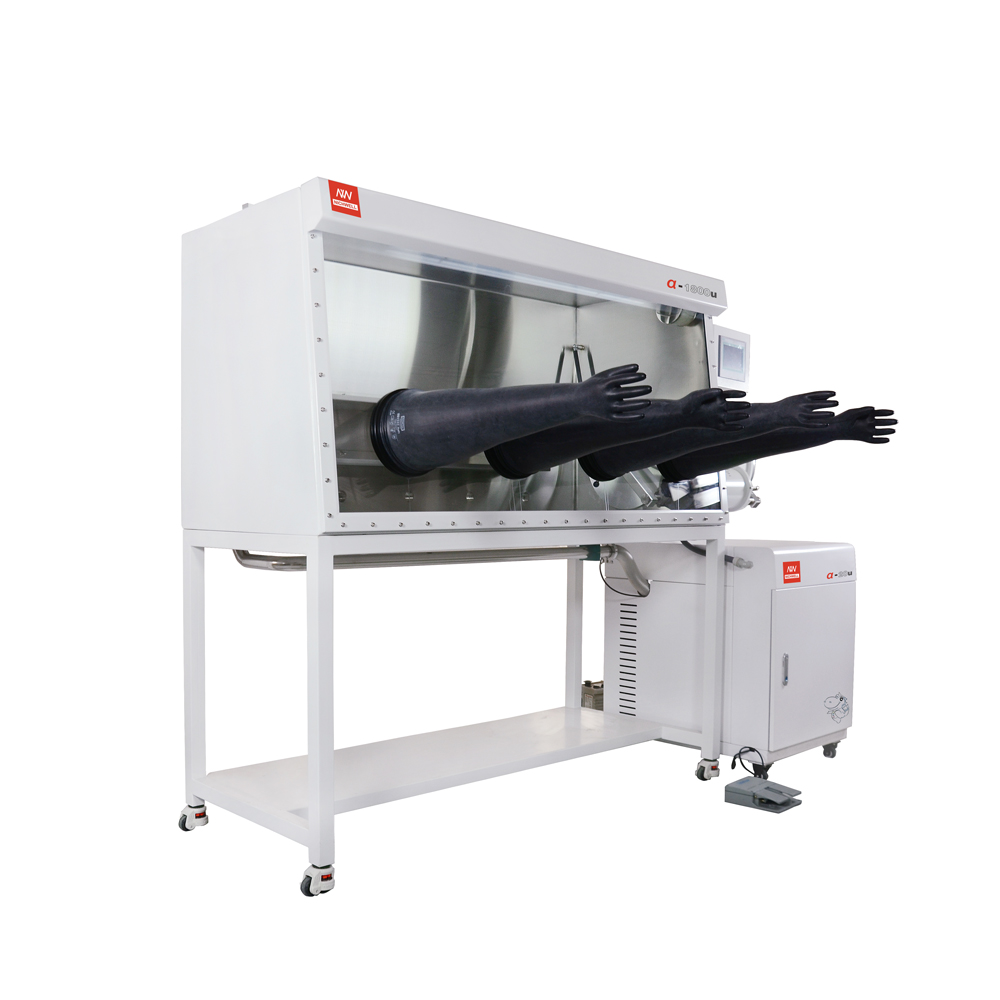 5) Step:
① Connect the regeneration gas (check whether the pipeline leaks after connecting: after connecting, open the main valve of the pressure reducing valve to the maximum, open the secondary meter to 0.1MPa, close the main valve, wait for 15 minutes, if the pressure of the secondary meter remains unchanged at 0.1MPa, it means there is no leakage);
② Set the secondary gauge pressure of the pressure reducing valve to 0.1MPa (the pressure during ventilation is about 0.06-0.08MPa);
③ Shut down the cycle and analyzer;
④ Turn on the vacuum pump;
⑤ Start regeneration;
⑥ The new procedure is finished in 20h (cleaning before regeneration, water oxygen index < 200ppm).
6) Note: do not cut off the power and gas during the regeneration process of glove box (especially the first 6 hours)! Some pressure reducing valves are not allowed, and the pressure shall be adjusted properly to ensure continuous ventilation for 3 hours!
7) Observation: whether the regeneration gas flow meter displays at about 20L / min, otherwise adjust the pressure of pressure reducing valve.
View more glove box at www.nichwell.com.