22.08.2023

Glove boxes are essential tools for working in a controlled environment, but they can encounter certain issues that may affect their performance. Understanding these common problems and their solutions is crucial for ensuring the smooth operation of glove boxes. Here, we discuss some of the frequently encountered issues and the recommended solutions:

1, the water oxygen content is greater than 200ppm Reason: new box debugging or misuse.
Method: stop the cycle, open the cleaning, cleaning to 100ppm below, open the cycle. 2, the screen shows the main valve pressure is less than 0.4MPa or the main valve signal failure reason: insufficient pressure of the gas source.
Method: Replace the gas cylinder, increase the pressure to 0.4-0.5MPar.
3、Screen display "pump switch off" reason: vacuum pump resistance is too large, resulting in tripping.
Method: After repairing the vacuum pump, open the electric cabinet and close the trip switch.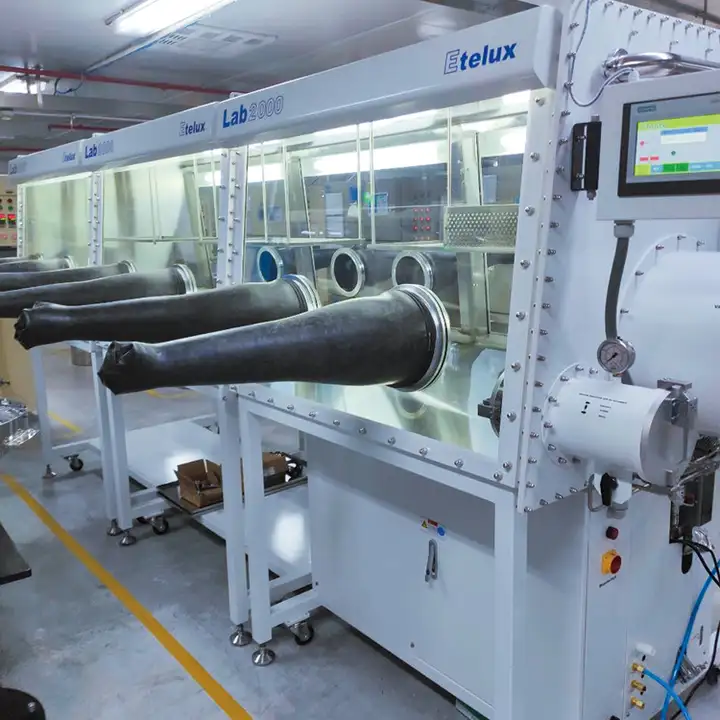 4, the cycle can not be opened reason: voltage instability caused by inverter protection, resulting in the cycle can not be opened.
Solution: Voltage instability caused by inverter protection, resulting in failure to open the cycle.
5, the regeneration gas is far less than the previous reason: the glove box organic solvent content is too high, the cycle of organic solvents into the circulatory system, regeneration of organic solvents clogging the regeneration gas pipeline due to the one-way valve.
Approach: ① the check valve for a straight valve, from this regeneration pressure is set to 0.03 ~ 0.04Mpa; ② Observe the regeneration gas flowmeter shows whether it is in the 20ml/min or so, otherwise adjust the pressure reducing valve pressure.
6, the cycle and the analyser closed at the same time the reason: box pressure is instantly too high, more than +12mbar, the system automatically protects; ② voltage instability, resulting in system protection.
Voltage instability, resulting in system protection. Methods: ① Check whether the pressure setting is correct, whether the pressure sensor is abnormal, whether the box vacuum valve or make-up valve is damaged, after the pressure returns to normal, open the analyser cycle. Check whether the vacuum pump is damaged and cannot operate.
Read More