19.10.2020
Application of glove box:
Theglove box is a universal working platform that provides a very high-purity inert gas environment. The inert gas concentration in this working platform can reach a very high level. Some materials that are very sensitive to H2O or oxygen can be studied, processed or tested in the glove box.
Glove boxes have been increasingly used in scientific experiments, new material development, biomedicine, chemicals, lithium batteries, solar cells, nuclear industry and nuclear materials, new lighting, special welding, vacuum coating and other industries and fields. As a general platform, the glove box can provide working conditions for experiments or production that require high-purity inert gas protection, low H2O and low oxygen content, or dust-free sterile environment.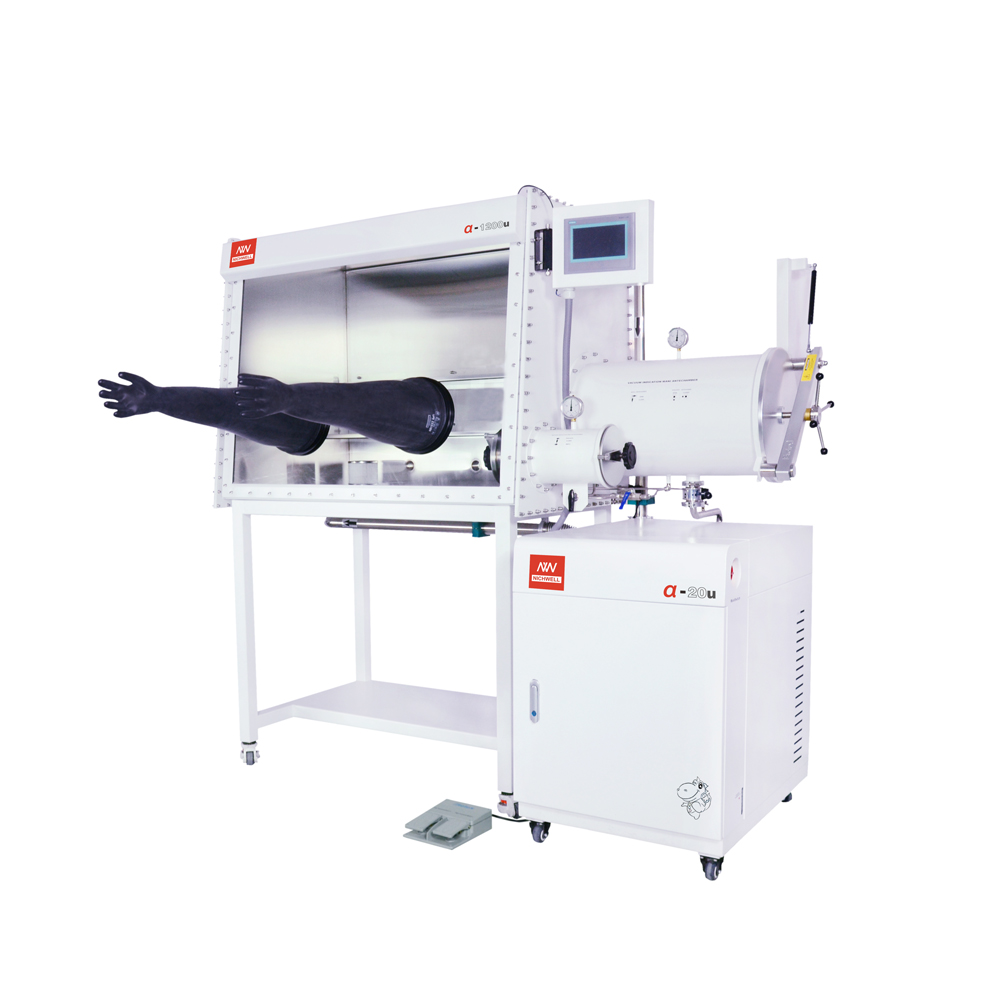 Application of oxygen analyzer products in the glove box of the lithium battery industry:
1. Install the oxygen analyzer in the glove box: it is used to monitor the oxygen content in the box and can display the current content on the touch screen;
2. The oxygen analyzer can be interlocked with the circulating fan and purifier in the glove box to achieve continuous deoxygenation when the oxygen content is high and maintain test or production conditions;
3. When the oxygen analyzer is regenerating in the purification system of the glove box, monitor the oxygen content in the box. After purifying for 24 hours, the oxygen content in the box should be less than 1PPM. If the content is too high, it may be suspected that the glove box is not tightly sealed or there are other problems. ;
4. The upper and lower limit alarm points of the oxygen content of the gas to be measured can be set arbitrarily according to the site process requirements.
5. It can be used to monitor the increase in oxygen content caused by switching the transition chamber during the discharging and feeding process.
Application of Dew Point Analyzer in Glove Box
1. In the production of lithium batteries, during the process of electrolyte injection, the electrolyte contains LiPF6, which will produce hydrogen fluoride gas when encountering moisture. This corrosive gas will cause corrosion and accuracy drift of the sensor of the trace dew point analyzer. Will greatly reduce the service life of the trace dew point analyzer;
2. In the production of lithium batteries, the change of the moisture content of the glove box depends on the normal operation of the drying equipment, the feeding and reclaiming process of the glove box and the frequency of in and out, because of the sensitivity of some dew point analyzers Not fast enough, which brings a lot of trouble to quality management;
3. The installation position of the dew point analyzer in the glove box is very important, because the corrosive gas generated in the production of lithium batteries will directly affect the life and accuracy of the dew point analyzer.
Read More